Ingredients
Choose any one of the following ingredients depending on what kurma you want to make
(Potato - 2 / Soya Chunks - 2 cups / Paneer cubes - 2 cups / Mixed Vegetables - 1.5 cup / Chikpeas - 1 cup / Eggs - 6 (Hard Boiled))
Red Chilly Powder - 1 tsp
Corriander Powder - 2 tsp
Turmeric Powder - 1/4 tsp
Garam Masala Powder - 1/2 tsp
Cilantro - for garnish
Salt - to taste
Oil - 2 tblsp
List I
Fried Onions (store bought) - 1/2 cup
Ginger Garlic Paste - 1 tsp
Tomato - 2
List II
Grated Coconut - 1/2 cup
Fennel seeds - 1 tsp
Poppy seeds (kus kus) - 1 tsp
Cashew nuts - 5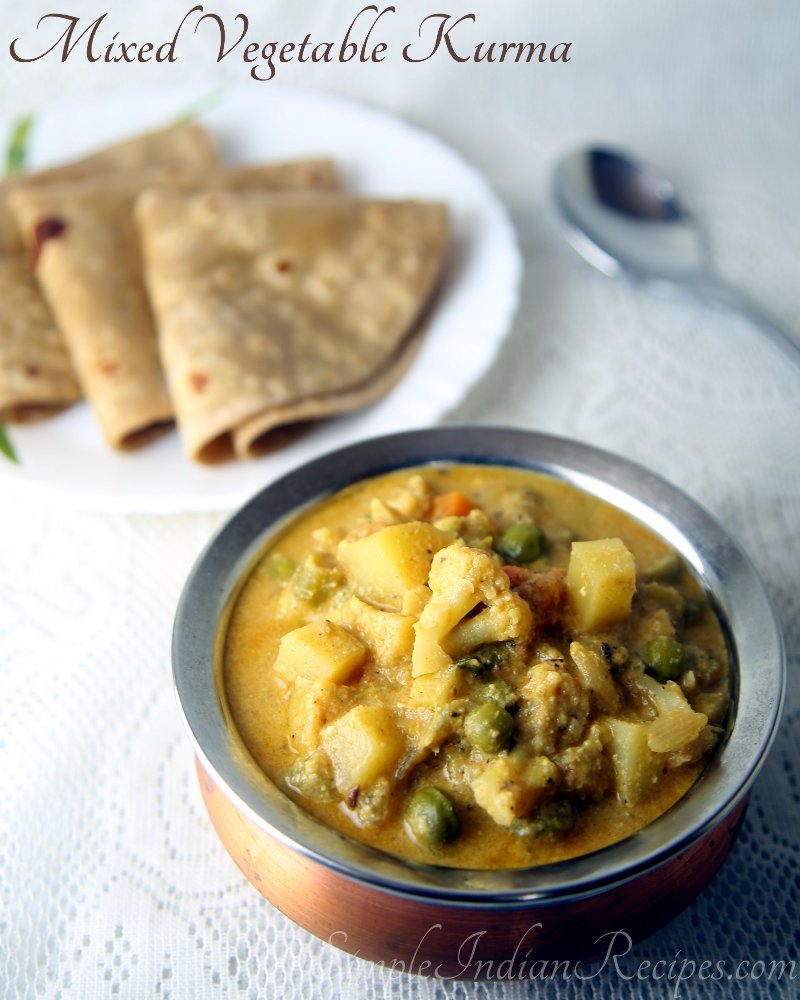 Mixed Vegetable Kurma
Preparation steps
1. First of all prepare the vegetable/egg that you want to make the kurma with.
For any kind of vegetable kurma like potato kurma, corn kurma, green peas (pattani) kurma, cauliflower kurma, tomato (thakkali) kurma, knolkhol kurma, mullangi (radish)kurma, mushroom kurma, carrot kurma or mixed vegetable kurma.
- par boil the vegetables with some salt.
For soya kurma - soak the soya chunks in salted water for 10 minutes.
For paneer kurma - fry the paneer cubes or leave it as such.
For chikpea (kadalai) kurma - soak it overnight and pressure cook it for 2 whistles.
For egg kurma - hard boil the eggs.
2. Grind all the ingredients under 'List I' and keep it aside.
3. Similarly, grind the ingredients under 'List II' and set aside.
Method
1. Heat the oil in a heavy bottomed pan/kadai and add the ground paste of 'Lst I'.
2. Saute for 2 minutes on medium high flame.
3. Add the dry spice powders and the prepared vegetable of your choice.
(For egg kurma, add the hard boiled eggs while serving)
4. Next add the ground paste of 'list II', about 2 cups of water and required salt.
5. Boil this for about 7 minutes till everything is cooked and oil separates.
6. Garnish with cilantro and serve with pulao, chappatti or dosa.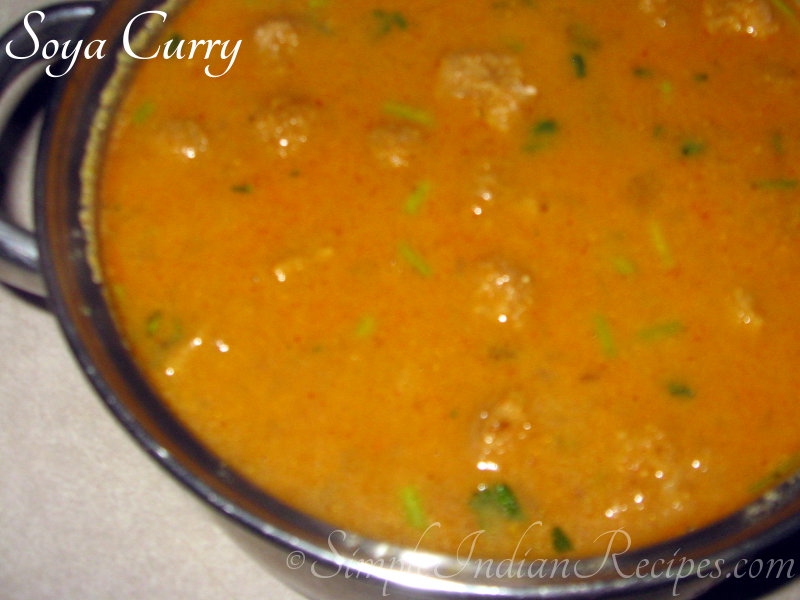 SOYA KURMA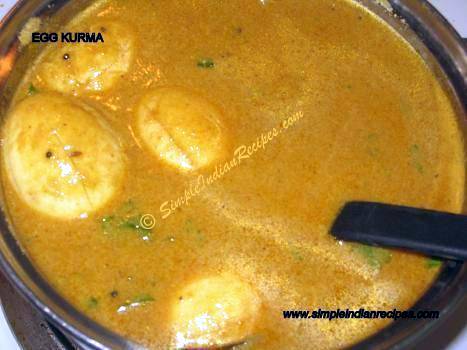 EGG KURMA